ChicagoFest...


At Navy Pier and Soldier Field.


From 1978 to 1983.



Written and Compiled By Victor Modlinski

Focal Prism Content Policy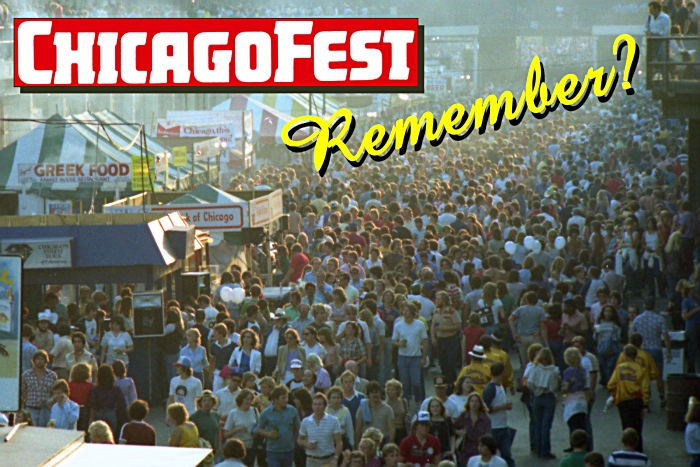 Photo By Victor Modlinski



ChicagoFest was the biggest and greatest music festival ever held in the City of Chicago. From its run at Navy Pier from 1978 to 1982 to its final demise at Soldier Field in 1983, ChicagoFest offered hundreds of major music acts and a wide variety of entertainment choices and genres of music, along with the best in local Chicago cuisine.

I was truly fortunate to experience ChicagoFest first hand and through the lens of my camera.

I fine tuned my photographic skills at ChicagoFest, as I was challenged to compensate for all of the crazy situations I encountered. Differences in lighting conditions, difficult locations, unbearable heat, intoxicated individuals and battling with the maddening crowds were just part of what I dealt with to bring these images here today.

It was a long time ago, but I still remember like it happened yesterday. It was a labor of love for me all those years and I hope everyone enjoys what I captured at this awesome festival.

Unfortunately, like all good things in life, they come to an end. ChicagoFest was ended in 1983 by Mayor Harold Washington and was replaced by the Taste of Chicago in Grant Park.

This site is dedicated to the memory of Gregory F. Braun.